Kathy Patterson has (4) golf course real estate properties for sale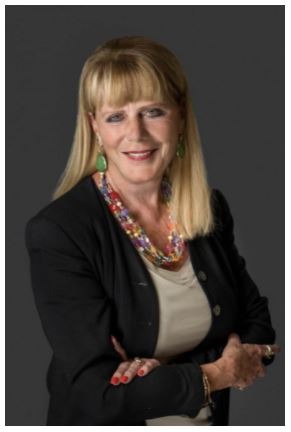 Kathy Patterson
Premier Properties Real Estate
1230 Belleview Drive
Lawrenceburg, Indiana 47025
+1 513-535-2877 812-537-9669
http://www.PremierPropertiesRE.com
Kathy Patterson re-located into this area in August 1994 and has since made a tremendous name for herself in the real estate market. Kathy graduated from Cornell University with a B.S. in Biological Sciences and went on to earn 2 Masters and graduate as Valedictorian from her department at the University of Michigan.

Prior to beginning her career in real estate, Kathy was a highly successful corporate manager, responsible for marketing & support of an intangible product. Needless to say, that translates into a professional presentation for sellers marketing their property.

Kathy's significant appeal is her ability to listen carefully to her clients and translate "wants" into a new home.

In her first full year as a real estate agent, Kathy was a Multi Million Dollar Producer and has maintained that credential through 1996, 1997 and 1998 and 1999. She has been one of the top ten realtors with the Southeastern Indiana Board of Realtors for 1997 and 1998 and one of the top four in 1999! In December 2000, Kathy received the SEIBR's Achievement of Excellence Award – Level 4 – the highest award, earned by any agent in Southeastern Indiana for the Year 2000.

At the Awards Banquet in December 2001, Kathy received the SEIBR's Achievement of Excellence Award – Level 5, 2 levels higher than any other agent in the Board!

Kathy was honored by the community she serves in November 2003, when she was awarded Dearborn County Business Woman of the Year 2003 at the annual meeting of the Dearborn County Chamber of Commerce.

With considerable experience in high dollar real estate, Kathy is able to offer you, her customer, financial advice/guidelines on financial options, whether you are a first time buyer or ready for that mansion you've always dreamed of!

Having relocated to a new community herself, Kathy is able to offer valuable re-location experience to her clients. Her experience translates into success for you.

New construction is an area of expertise for Kathy. She is familiar with the process from beginning to end, and able to help you work effectively with your builder. Need financing assistance, creative financing options? No problem!

No matter what your real estate needs, you can depend on and trust Kathy Patterson. She is the professional that … LISTENS, CARES and GETS RESULTS!

PREMIER PROPERTIES REAL ESTATE. Locally owned & operated, Serving Southeast Indiana since February 2002. Conveniently located on Route 1 between US50 & Ridge Avenue in Greendale, one half block from I-275, Lawrenceburg exit!



North America > USA > Indiana > Dearborn > Hidden Valley Golf Club
When Only The Best Will Do!
1230 Belleview Drive
Lawrenceburg, IN 47025
+1 513-535-2877
My Listings
Contact Agent
---