Susan Slaven has (4) golf course real estate properties for sale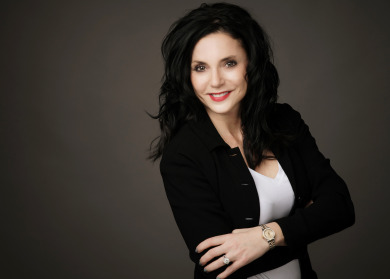 Susan Slaven
Eagle Pointe Realty
2505 E. Pointe Cove Rd
Bloomington, IN 47401
+1 812-325-5473 812-325-5473
http://eaglepointerealty.com
The Eagle Pointe Realty team has been assisting their clients since 1996. The agency's owner and broker, Susan Slaven, was born and raised in Bloomington, Indiana, which easily explains her passion and love of the community. Susan has two daughters, enjoys boating and ballroom dancing, and loves the City of Bloomington. She knows all of the ins and outs of the local real estate market giving her priceless knowledge and expertise to help advise her clients on the most valuable deals, best kept secrets, and local market trends all throughout South Central Indiana.

Buying, selling, and renting property is one of the most significant milestones in your life. Susan and her expert team at Eagle Pointe Realty are dedicated to make this experience enjoyable for you. As a Premier Zillow Agent with exemplary reviews, Susan will provide you with the best service and options available.

In addition to being one of the top Realtors in the area, I also am the only on-site realtor for the Eagle Pointe Golf Resort. Whether you are moving in for a long term or looking for a temporary place to rent, we can offer what you need. The condos are tailored for corporate tenants and in most cases the condominiums come fully furnished with utilities included. Eagle Pointe Realty offers short-term corporate housing options with one, two, and even three bedroom condos for rent. Many of the rentals are also on the market for purchase! Susan has also been awarded as a "Super Host" on Airbnb for earning 5-star reviews 100% of the time. With a response rate of 99% with no cancellations, her short-term rentals are the best place to stay. From month to month arrangements to just a couple nights, she has a solution for you!
North America > USA > Indiana > Monroe > The Eagle Pointe Golf Resort

Local Lake and Golf Real Estate Specialist
2505 E. Pointe Cove Rd
Bloomington, IN 47401
+1 812-325-5473
My Listings
Contact Agent
---